Summer activities in Alta Badia
Explore, discover, live and taste the best of Dolomites
A summer holiday in Alta Badia signifies to immerse yourself in the splendour of Dolomites, discovering the charm of a still untouched nature, enjoying the peace and tranquillity of unforgettable landscapes and bringing back home indelible memories.
Summer in Alta Badia is a continuous becoming of emotions, thanks to the uncountable amusement possibilities in open air, to the days dedicated to sports and numerous recreational activities for having fun.
From excursions through the most beautiful places of South Tyrol/ Alto Adige, that start directly from our Chalet La Tradiziun, to activities for children and sports and cultural events: your holiday will be an experience to live with all your senses.
Hiking, mountain-biking, climbing, relaxation ... the many possibilities of the summer in Alta Badia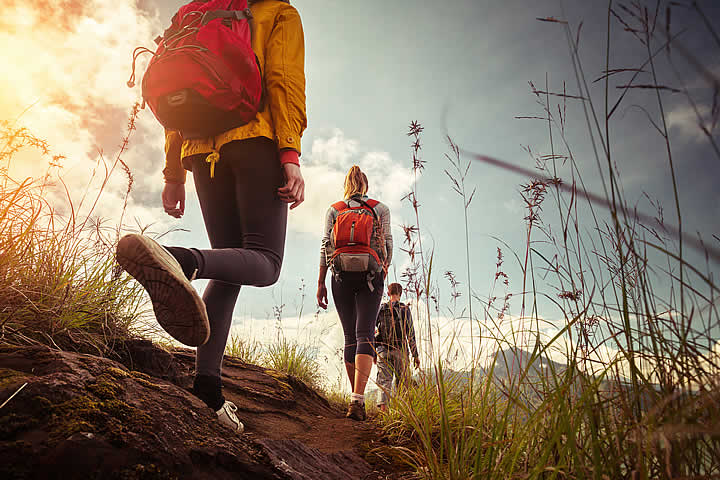 Hiking
Do trekking and excursions in Alta Badia, means much more than just walking… it signifies immersing yourself, with all your senses, in an exceptional natural scenery. Paths full of history and of different degrees of difficulty, in places of an extraordinary landscape variety. Gruppo del Sella, Fanes, Sas dla Crusc, Puez, Sassongher and Pralongià are just some of the names that will let you fall in love.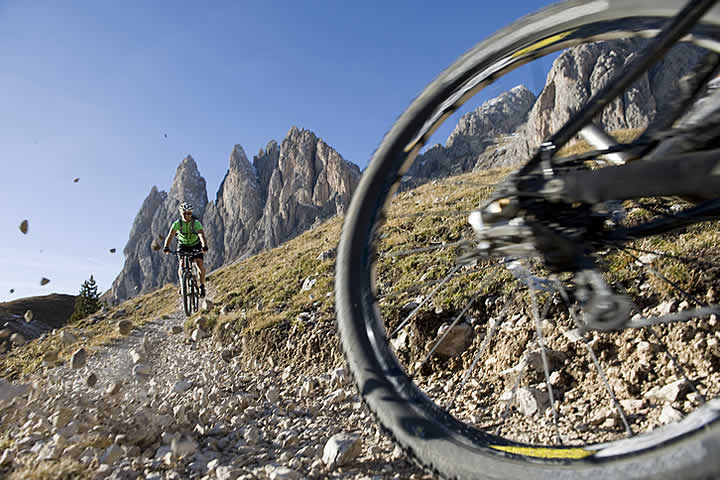 Mountain bike
By the time Alta Badia has become a reference point for mountain bike and racing bike lovers. On roads that wrote cycling legends, among wonderful paths and scented meadows, that will carry you to plateaus of Val Badia, also the most important efforts will be faced with a smile. Beginners, experts and families… in Alta Badia everyone will find his ideal way.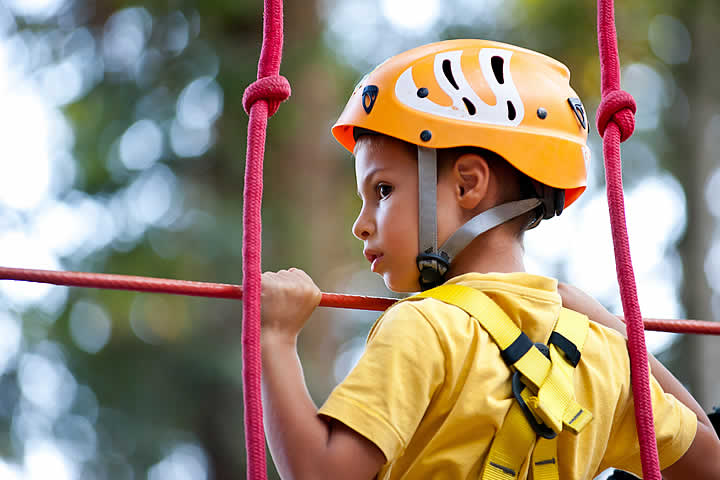 Summer for children
There is no better playground for children than the extended areas in open air, where they can have big fun in contact with nature. In Alta Badia, nature itself gives to youngest guests many reasons to smile. Beyond this, the Movimënt Park in high altitudes, the Adventure Park in Colfosco, the animal parks and the many organized activities, make of this South Tyrolean valley the ideal destination for families.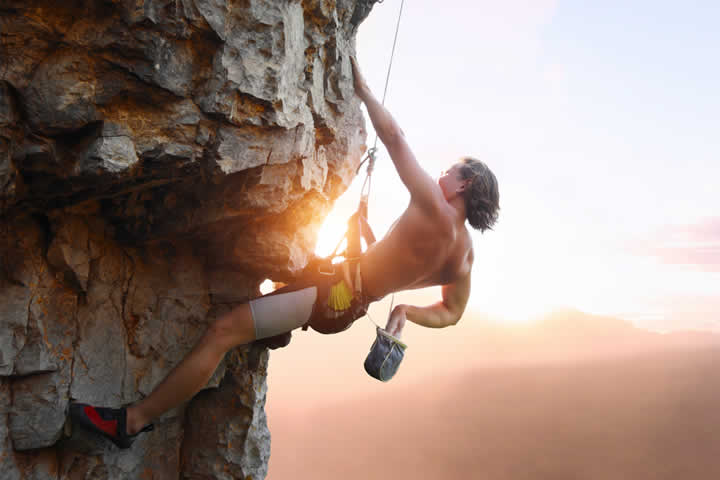 Climbing and fixed rope routes
Dolomites in Alta Badia and its surroundings are considered by many as the most beautiful mountains of the world. As every respectful mountain range, also Dolomites offer an exceptional network of via ferratas, scaling tracks and paths for climbing. Among legendary paths, renowned thanks to names as Reinhold Messner, it's possible to find itineraries for each taste.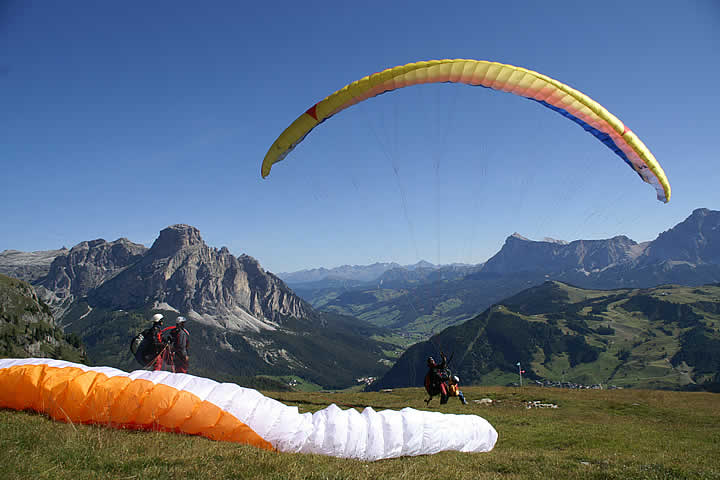 Paragliding
Looking down on Dolomites territory as an eagle? Alta Badia offers to visitors the possibility to experience this feeling, with paragliding or tandem skydiving flights. Together with expert instructors, this sport is practiced in absolute safeness, and you just have to let you fascinate from enchanting views, feeling the shiver of adrenaline.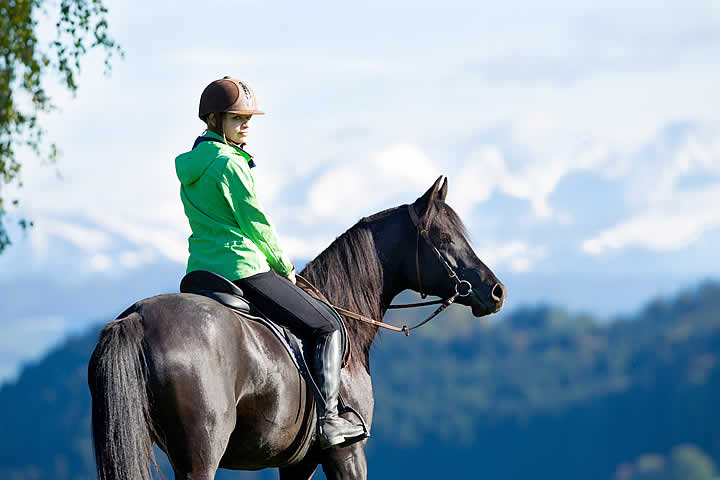 Horse riding
Since centuries, horses are part of history and economy in Val Badia, as they are employed for farmers work and used proudly for celebrations and processions. Today, in Alta Badia it is possible to ride a Haflinger horse, to discover natural parks or to enjoy an unforgettable gallop.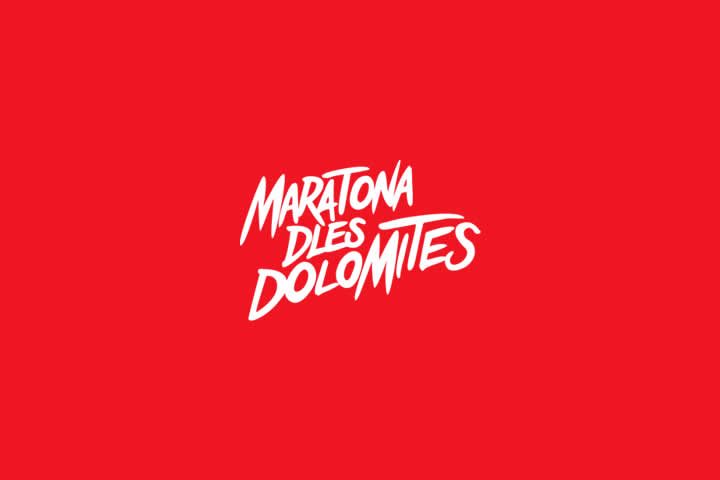 Maratona dles Dolomites
Together with the Sella Ronda Bike Day, it is one of the most interesting events in national cycling scenery, and not only. This is a unique competition that can be proud of a great common interest, demonstrable in its more than 30.000 participants. Make sure you are free during July for 8 amazing Dolomite passes, 4.300 m over the sea level and 138 km of pure charm.