Holiday in Alta Badia
Explosion of colours, tastes and emotions
Some places represent something magic, able to transmit emotions, expand time and space, allowing visitors to find themselves in a deep feeling of well-being and relaxation. Alta Badia is one of these places and represents one of the most renowned touristic destinations of South Tyrol/ Alto Adige.
If during summer Alta Badia can be proud of a real trekking paradise, infinite paths for mountain bike and roads that wrote cycling history, during winter our ski district is unmatchable for its landscape beauty and its high-quality services. Sella Ronda and Dolomiti Superski are two guarantees for ski lovers, while Dolomites do not need introductions for regular mountain lovers. Among excellences of Alta Badia, we want you also to remember the warm hospitality and delicacies of Ladin cuisine.
Ladin culture
The pure pleasure of nature, immerse yourself in Dolomites splendour and discover fascination of Alta Badia
La Villa
The cheerful town in Alta Badia, situated at 1.483 metres above sea level, supplies everything you need for a memorable holiday in mountains. Every day you can start to discover new walk paths and places of an enchanting beauty, feel the thrill of skiing in one of the most beautiful ski slopes of Dolomiti Superski, as the Gran Risa, enjoy local wine and food and high quality services.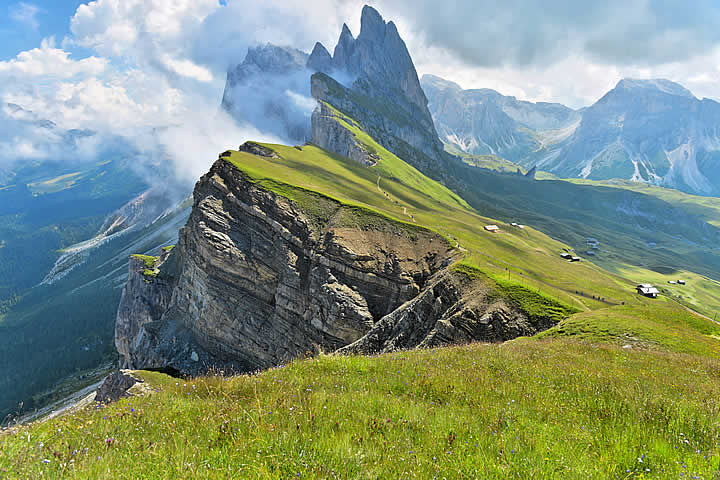 Natural parks Alta Badia
The natural park of Fanes-Senes-Braies and of Puez-Odler, represent two extraordinary beautiful landscape oases. Sas dla Crusc, Gardenacia, Sassongher, La Varella, Putia, Conturines: all the charm of Dolomites, where you can do trekking, slide on white paths, freshen up in welcoming Alpine refuges and admire the colours of the phenomenon Enrosadira.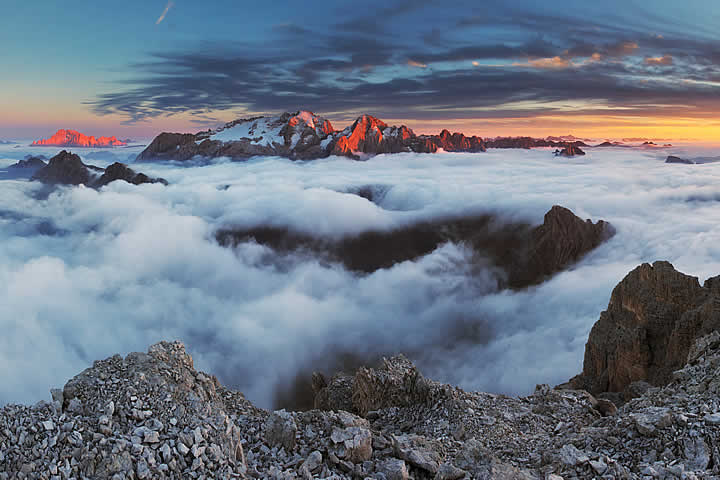 Dolomites UNESCO
Vertical faces, towers and fantastic shapes, colours, fragrances, pastures and plateaus, limpid streams and enchanted lakes: a unique faunal and floristic scenery, a real tribute to natural beauty. Discover the feeling of practicing sports activities, relaxing and regenerating in the natural world heritage of UNESCO.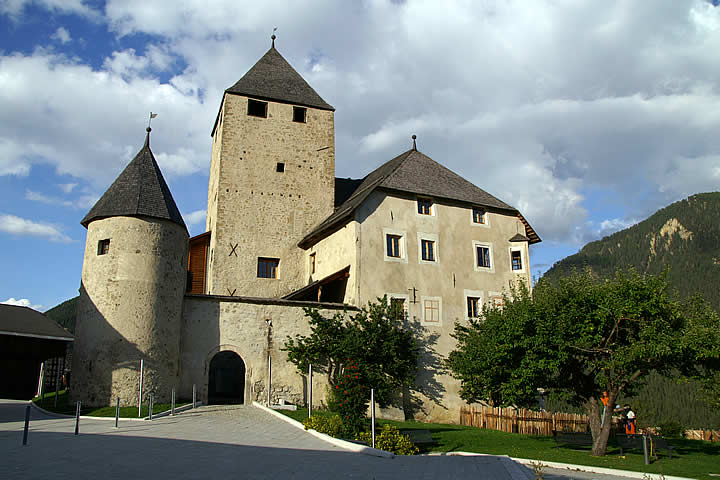 Museum Ladin Ciastel de Tor
In San Martin in Badia, a wealth of information and secrets about Ladin culture of Val Badia is waiting for you. Its language, traditions and customs, history and archaeology, economy and tourism, geology and many other aspects linked to Ladin territory are told. On the other hand, in San Cassiano guests may visit the museum dedicated to the cave bear Ursus Ladinicus.