Ladin language, cuisine an culture
From Roman settlements to the modern tourist age
Ladin language was born during Alpine invasion of Roman troops. Vulgar Latin spoken by Roman solders and officials, transformed Raetic language of that time to Ladin, that has been conserved still today in some Dolomites valleys, over all thanks to their particular geomorphic formation.
Today, Ladin culture is still evident in many sectors and differentiates for its strong bond with nature, handicraft and agriculture. Ladin architecture is clear in Ladin "viles", craftsmanship in many shops and artisan laboratories, while symbiosis of men with nature can be appreciated in production of typical food and delicacies of Ladin cuisine.
In recent years, efforts for promoting and conserving Ladin language and its culture have increased through publications and numerous events and shows, that allow to revive ancient traditions, usual customs and magic legends.
The ladin culture in the Dolomites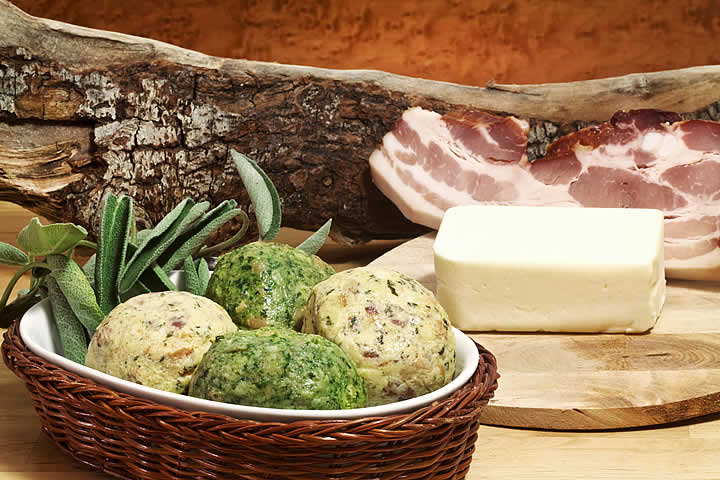 Ladin cuisine
Ladin cuisine can be proud of numerous delicacies linked to territorial traditions and features. Dishes that were born in farmer'shouses, greedily handed down for generations and that today are considered internationally appreciated specialities of South Tyrolean gastronomy. The Ravioli Cajincì, the sweet Furtaies, the Tutres, but also many types of bread, cold cuts as Speck and cheese, are just some of specialties that you can taste during your stay in Alta Badia.